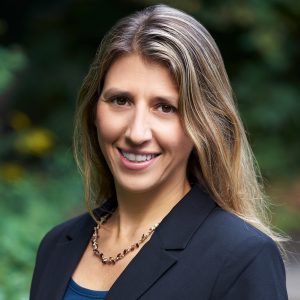 Melissa has a proven track record of developing strong leaders and high-performing teams.
She spent most of her 25+ year career working in account management at some of the world's most successful advertising agencies, but her true passion has always been in leadership training and executive coaching. While in account management, Melissa worked closely with human resources to help mentor new talent and train leaders at all levels. She mastered the art of developing a collaborative team culture by promoting interaction of all constituents in the process.
In her last big agency role at Publicis, she managed a team of over 80 employees, including 30 direct reports. She helped develop and then implemented a new way of integration for Procter & Gamble and for seven years, this included training over 1000 employees at over 200 agencies, in over 80 countries around the world. She is at ease presenting ideas and learning in hundreds of situations from one-on-one to small groups to groups of hundreds.
Melissa brings limitless energy to each and every coaching engagement. She partners with her clients to accelerate professional performance and expand leadership capacity.
Since joining GrayWolf Consulting in 2015, Melissa has worked with a variety of clients in the financial, communications, non-profit, retail, healthcare, and education sectors. She is working closely with the 4As on training and developing talent in the advertising industry, as well as partnering with the Girls' Lounge on bringing "confidence coaching" to as many women executives as possible. Melissa also coaches and trains for NoBully, an organization that helps to eradicate bullying in our schools. Melissa graduated with honors from Boston University, received her Executive Coaching Certificate from the iCoach New York program at Baruch College's Zicklin School of Business, and is a member of the International Coaching Federation.
Melissa's specialties include: Executive Coaching, Management & Leadership Development, Executive Presence, Emotional Intelligence, Presentation Skills, Performance Management, Conflict Resolution, Sexual Harassment Prevention, and Team Building.