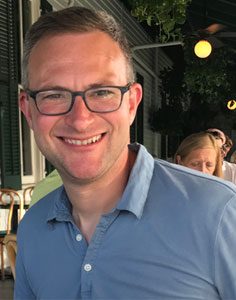 Louis joins GrayWolf Consulting having spent much of his early career in the financial services industry, including roles in equity research, investment banking, and private equity. His interest in the topic of leadership, and more specifically good/bad bosses, led him to pursue a Ph.D. in Organizational Behavior. Louis's dissertation centered on power, status, and apologies in the workplace. Most recently Louis taught management classes and conducted teamwork sessions for MBA and Executive MBA programs.
At GrayWolf Consulting Louis applies his knowledge and skills to support the development of strong leaders and high-performing teams. His coaching for leadership facilitates sustainable, long-term positive behavioral change.
Louis graduated summa cum laude from Georgetown University and has an MBA from Stanford University. His Ph.D. is from Baruch College, CUNY, and he is certified as an executive coach by the NeuroLeadership Institute.